Principals' Bios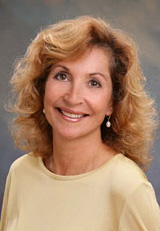 310-798-2831
annenicolas@msn.com
Anne Nicolas
Anne Nicolas was born and raised in Belgium and is a member of the Bars of both Belgium and California. She is bicultural and bilingual in French and English; she even dreams in both languages! She graduated Summa Cum Laude, first in her class, from University of Liege (Belgium) School of Law before moving to Los Angeles at 22 years old. After a year at Loyola Law School and passing the California Bar Exam, she practiced law at the Los Angeles office of O'Melveny & Myers.
Anne quickly found her vocation as a legal recruiter and established Advocate Legal Search in 1988. She enjoys her practice, in all its varied marketing, counseling, business and creative aspects; she has devoted her professional life to helping build individuals' careers and firms' expansion.
Anne is a sports and outdoors enthusiast who hikes, bicycles, rollerblades, plays tennis and skis.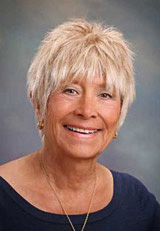 310-798-0321
mlaugustine@msn.com
Mary Lee Augustine
Mary Lee Augustine has a B.A. (Phi Beta Kappa); an M. A. and a J. D. all with High Honors. A member of the California State Bar, her background includes legal experience in both law firm and corporate environments. Ms. Augustine ended her legal career as Legislative Affairs Representative for Phillips Oil Company in Denver, CO. in 1985 when she segued into legal recruiting in Los Angeles and associated with what eventually became Ziskind Greene & Augustine. In 1992 Ms. Augustine renewed a past association with Anne Nicolas and joined Advocate Legal Search as a partner.
Until recently, Ms. Augustine served on the Board of Directors of the National Association of Legal Search Consultants (NALSC). She was a member of the Board for over 10 years during which time she developed a wide network of contacts with top legal recruiters across the country with whom she continues to work on a regular basis.
Ms. Augustine is fluent in Spanish.